FUNDRAISER EVENTS
Do you have a fundraiser for your foundation, company, non-profit or grass roots organization? 
Dave and Jonella are proud to support many with their fundraising efforts
to help them reach their financial goals.
Contact us and see how we can help you succeed.
www.thesourcespirit.com


UPCOMING EVENTS

Fundraiser for Frank Celico Foundation -Second Friday of each month - 7:00 PM - $10.00
Exit Realty First Choice - 4871 NW Palm Coast Parkway, Suite #3, Palm Coast, Fl 32137
Daytona Books & Metaphysics - Second Saturday of each month - 12:00 PM - $20.00
125 W International Speedway Blvd., Daytona Beach, Fl 32114
For Further Information regarding these events visit our CALENDAR page.


SPECIFIC UPCOMING EVENT
A very special Relay For Life Event....SATURDAY, April 11, 2015
Dave and Jonella have joined a RELAY FOR LIFE team.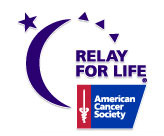 2015 Relay For Life of Flagler County, FL
Dave & Jonella have donated a very special
Two Mediums With Spirit - "Connecting Two Worlds"
HILTON GARDEN INN
PALM COAST, FL 32164
7:30 PM
Mediums, Dave and Jonella Bachman will connect with your loved ones and friends who have crossed over. They will bring evidence that life continues in the next world. They will connect with the same spirit using the "double link" method. Both have trained at the Arthur Findlay Collage in the U.K. and the Cassadaga Spiritualist Camp.
They will give as may readings as time allows. Attendance does not guarantee a reading.